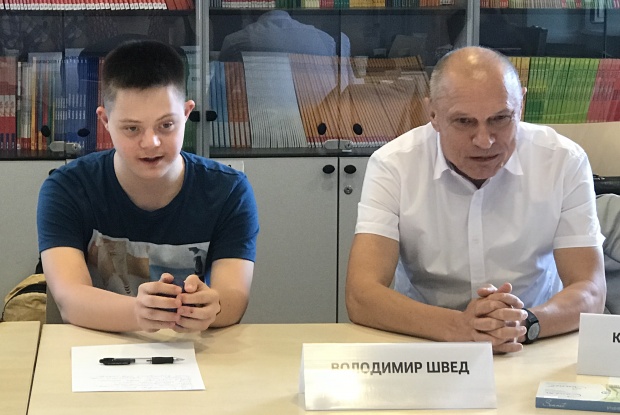 TOUCHDOWN 21 in the Ukraine
The research project TOUCHDOWN 21 works together with the Goethe Institute Kiev. Together we want to find out more about the life of people with Down syndrome in the Ukraine. What an adventure!
We are working together with the Goethe-Institute Ukraine.
Our joint project is called Inclusion in Culture.
What do we want to find out through working together?

We meet.
We discuss different questions.
Those are questions posed by people with, and people without, Down syndrome.
We also want to call the attention of other people to these questions.

We want to find out:
How do people with Down syndrome live in the Ukraine?
What do they talk about?
How does their everyday life look?
What food do they like?
What do they do for work?
Do they work in the theatre?
What music do they listen to?
Are they interested in politics?
What are their wishes for the future?
We run workshops around these questions.
In these workshops texts are dictated by participants.
And there are 2 stage events in association with the TOUCHDOWN 21 mini.
People with and without Down syndrome from Germany and the Ukraine work together on these events.
They choose which topics are important for the stage events.

In addition, soon there will be an exhibition in the Ukraine.
This is what the Exhibition will be called:
ЩО ВАЖЛИВО Мистецька виставка про та за участі людей із синдромом Дауна
WAS WICHTIG IST Kunstaustellung über und mit Menschen mit Down-Syndrom
WHAT IS IMPORTANT Art exhibition about, and with, people with Down syndrome.
Two curators Elizabetha German and Mariia Lanko, have put the exhibition together.
It is an exhibition featuring art from Ukraine on the subject Down syndrome.
The exhibition will be held at the venue, iZone.
It opens on the 19th October 2018 and runs until the 8th November 2018.
It will be shown in Odessa in March 2019.
The opening of the exhibition will be on March 6th 2019.
On March 7th 2019 there will be a TOUCHDOWN 21 mini performance in the exhibition.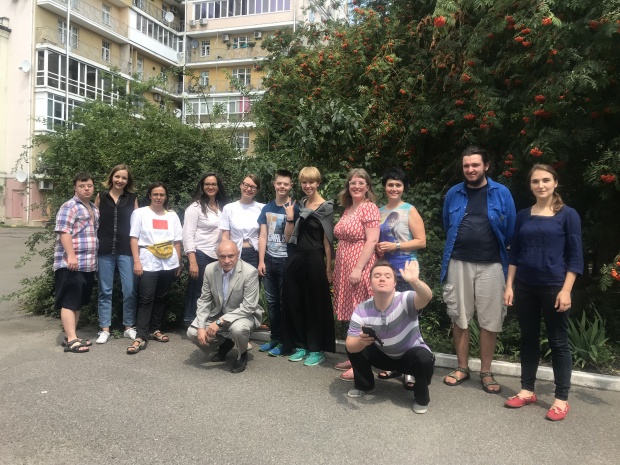 Do you have questions about TOUCHDOWN 21 mini in the Ukraine?
Send us an email to: braganca@touchdown21.info

Do you have questions about the exhibition?
Send an email to the Goethe Institute Kiev: Svitlana.Oleksiuk@goethe.de