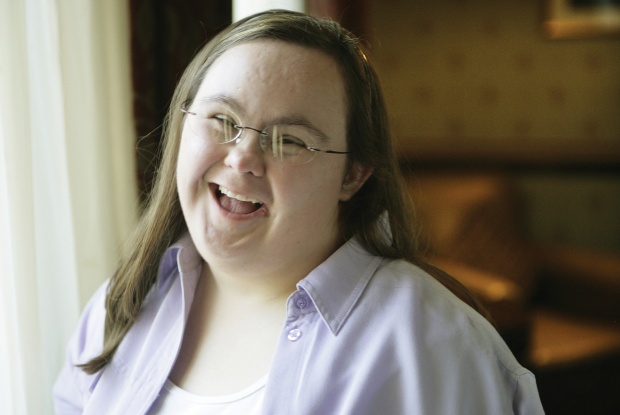 Scotland
Paula Sage
Paula Sage is an actor and athlete. She loves music by Elvis Presley.
Paula Sage was born in 1980.
She is from Scotland.
She is an actor.
She has been in different TV-series and movies.
She has won several awards.
About her work as an actor Paula Sage says::
"I think more people like me should go in for acting.
Having Down's Syndrome doesn't mean you cannot act."
Paula Sage is also an athlete.
She plays netball.
She has won a silver medal in the Special Olympics..
Paula Sage is also an advocate for the rights of people with Down syndrome. She is an ambassador for 'Down Syndrome Scotland'.
Her hobbies are good movies, bingo, and music by Elvis Presley and the Bee Gees.
Paula Sage says about herself:
"It might help people who have what I've got realise what they can do."
more articles about