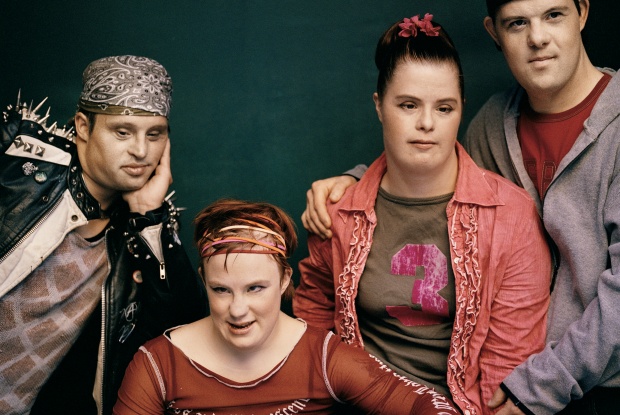 24.09.2018
TOUCHDOWN 21 is nominated for the Swiss Diversity Award
On Saturday the 29th of September 2018 the Swiss Diversity Award will be awarded for the very first time in Bern. And we will be there!
The Swiss Diversity Award recognises projects that in the past year have made efforts towards, and have had some success, in supporting diversity and inclusion.
The participative research project TOUCHDOWN 21 is nominated in the International Award category.
[International means that the project does not come from Switzerland. It comes from a different country. In this case, from Germany].
TOUCHDOWN 21 is a participative research project on Down syndrome.
People with and without Down syndrome work on the following questions:
How do people with Down syndrome live?
How did they live in the past?
How do they want to live in the future?
How do they live in Germany, Switzerland and other countries?
What traces have they left, in the arts, from the past?
How do they learn and work?
What kind of support do they require to participate equally in society?
In the year 2018, TOUCHDOWN 21 and the Zentrum Paul Klee Bern cooperated to show the exhibition "TOUCHDOWN. An exhibition with and about people with Down syndrome".
More then 41,000 people went to see it.
People with and without Down syndrome together gave "tandem tours" through the exhibition.
We are delighted about the nomination, and we'll be there in the Kursaal Bern!
Here you can find an overview of all the nominees for the Swiss Diversity Awards 2018: https://diversityaward.ch/nominationen
The gala for the award ceremony will take place in the Kursaal in Bern. Damian Bright, Anne Leichtfuß, and Dominik Imhof will be there to represent the TOUCHDOWN 21 project.
Pictures to download:
https://www.dropbox.com/sh/o9cd2fxk4koye9j/AADp1C2j2emaWarRXtwVd8HCa?dl=0
The TOUCHDOWN 21 logo to download in different formats and sizes: https://touchdown21.info/media/article/46/attachment-1441216905.zip
Photo: Mathias Bothor, www.mathiasbothor.com for www.ohrenkuss.de